Aug 25
[video]
Jul 20
Imma quit doing anything original, and just reblog from my WonderGirls at Pillsbury Text From Last Night from here on out.
dontlosethedreamsinsideyourhead and daretobeoneofus both picked our favorite text. Clearly great minds think alike. And think about boob-honking. :) 




 
Jul 12
Favorite Lines
So I've done a lot of Glee-watching this week, and I've decided to pick my favorite line from each and every episode.  In no particular order.  Lemme know if you agree with me:
Power of Madonna:  Favorite line—"Future center-square Kurt Hummel and his brassy hag Mercedes just ripped that Madonna song a new one."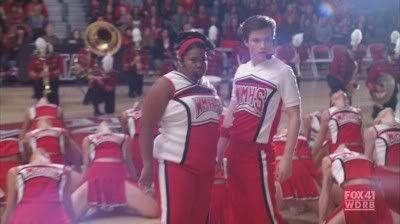 Dream On:  Favorite Line—"And that's when I found Jesus.  He was my Honduran social worker."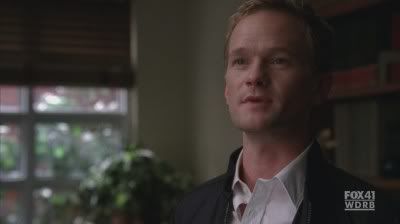 For the love of God, PLEASE  follow www.pillsburytextsfromlastnight.tumblr.com.  I makes my life, every day.
May 11
WTF, Junior Prom…
First—do schools even have junior proms anymore?  Maybe it's an Ohio thing.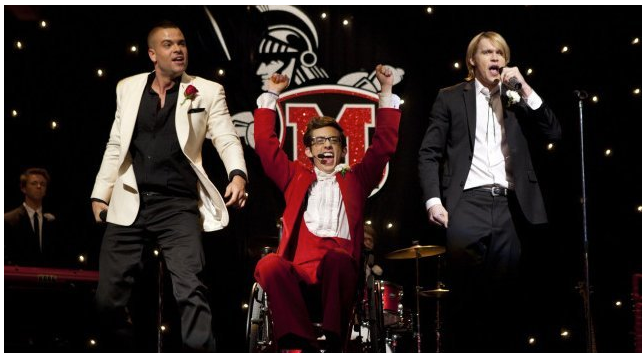 _
B—there was not nearly enough of the following in this episode:
Lord Tubbington/Fondue for Two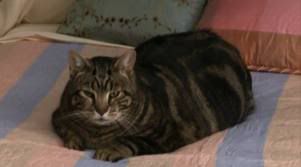 Jesse St. James, my GAWD I needed at least 45 minutes of the Groff, just to make up for the gaping hole in my heart.  (Although I cannot condone his "Matthew-McConaughey-in-Dazed-and-Confused" creepy college guy who trolls the Junior Prom).
Oh yeah—FUCKING WEMMA.  I can't…I simply can't…I'm sorry, I need a minute…
(This is where I would insert a Wemma cap from the episode…if there was one!  As it is, you get sad Don Draper tearing up at Carl and Emmy in "Up".)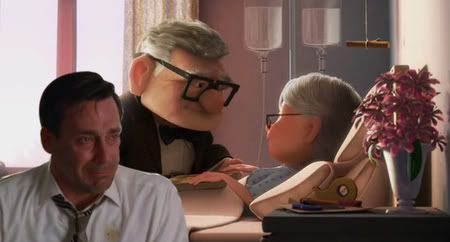 __
III—there was way too much of the following in this episode:
Gay drama (love ya Klaine, but snoozefest)
Sue being not all that funny (except for the Merkin thing).  And Jesus, seeing the three of them in Figgins' office got me a little teary.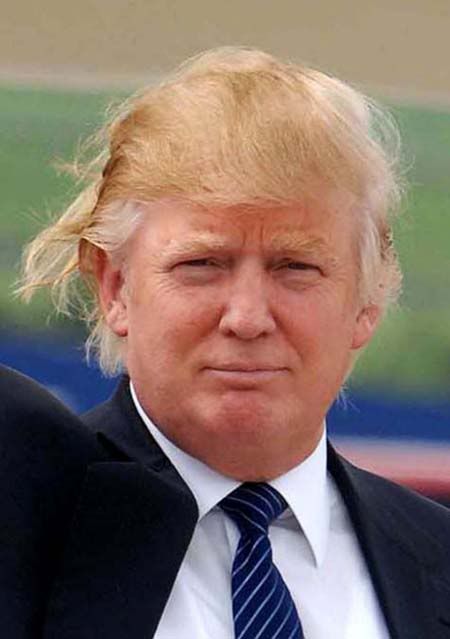 (the original head merkin...)
Rachel/Quinn/Finn.  I'm so over it.  Sorry, I love all three of you.  Please, for the love of all that's holy, do something interesting.
May 10
FREAK OUT BECAUSE GLEE PROM IS TODAY!!!!!

DFJSDFKDJFKSDJ

WE WE WE SO EXCITED

 SO SO SO EXCITED

*runs around in circles*
May 09
Lord Tubbington
Eats only cheese on the Atkins diet…
Has been known to smoke to lose weight…
Reads other people's diaries…
Holy crap, Lord Tubbington and I were separated at birth. 
Apr 08
People I miss on Glee…pt. 2
I guess I miss the whole Delmonico clan, because my 2nd most missed character on Glee is none other than Terri.  She's a whole dish of crazy with a cherry on top, and I love her so much!  I'm so excited she's returning for the Legion of Doom—it's possible I'll temporarily lose consciousness when she's back on my screen.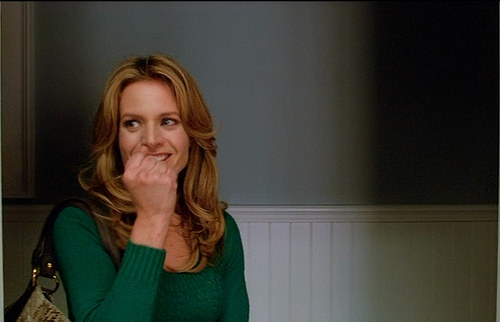 Really, is there anything better than the Terri fist pump?
Mar 22
People I miss on Glee…
I'm starting a regular feature of people who I FUCKING MISS on Glee!  My number one, without a doubt, most-missed character:
Oh, Kendra, I miss you more than Rush Limbaugh misses Jim Crow.  Your crazy eyes, your Reunite on ice, your hyper ginger-kids.  You got the brains AND the beauty, and even though you hate Will, I *heart* you!!
Mar 21
WTF Sexy!?!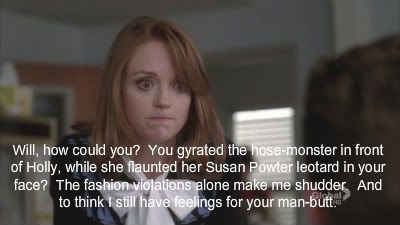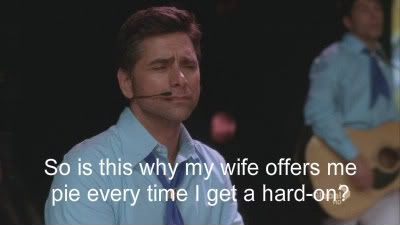 Mar 15
It's a Fashion Contest!!!!
The beautiful Danielle over at wwepw.com (What Would Emma Pillsbury Wear?) is judging a Glee fashion contest put on by plumwillow.com.  The grand prize is AUTOGRAPHED photos of cast members, and a $25 gift certificate!!!  So kewl…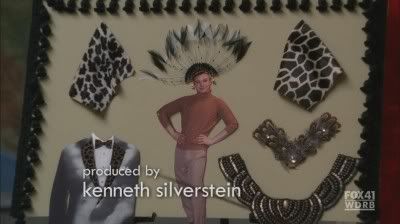 (try dressing up Kurt, it's all kinds of awesome…)
Just go to http://www.plumwillow.com/contest/gleek for all the deets, and good luck!
Mar 13
OMGGG I love this so much…
Hahhahahhaha!!

AHHHHH,…..THIS! LOL
(Source: santana-lopez, via mattyfresh-yusosexi-deactivated)
Mar 10
Puck and Rachel oozed awesome out of their pores on this one.  LOL FOREVER!
(via wemmalove)
Mar 05
WTF props team?
A great catch by thepie-maker!  WTF, prop peeps who can't spell Sue's name!?!
Feb 28
WTF, Blame it on the Alcohol!?!
Oh, I think I died a little (of happiness, of course) at this episode.  So much good WTF, I feel like a kid in a candy store.
Her follow-up single is an ode to her upper-lip waxing kit.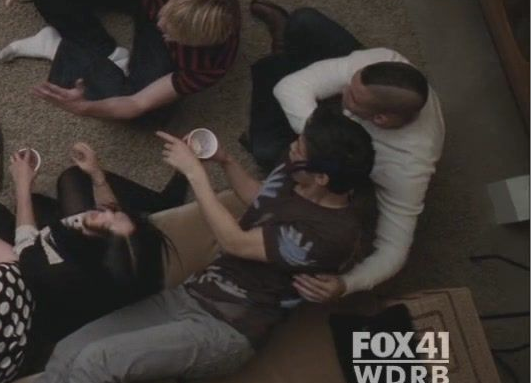 I never pegged Puck as a cuddler.  They look like they're watching "Antiques Roadshow," and some midwestern woman just found out that her porcelain canary is worth thousands!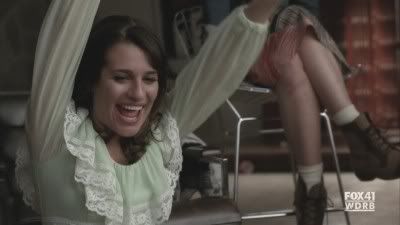 You knew I couldn't post without mentioning the dress that made a million eyes bleed.  I call this the "Blind Mary Ingalls" look.
Oh bb…I can't even!  Don't you know that tomorrow you're going to feel like this?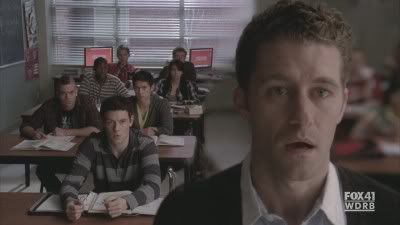 YEOW!  But wait…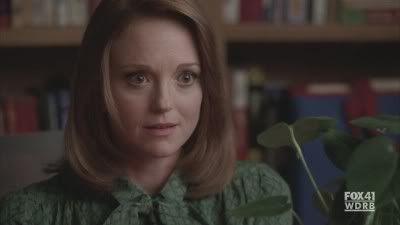 Does the thought of gettin' crazy with teenage alcohol fetishist Will Schuester fill little Miss Emma Sassypants with…desire?  Lust?  The screamin' thigh sweats!?!
Eep!